S-26

Liquid Plastic Solutions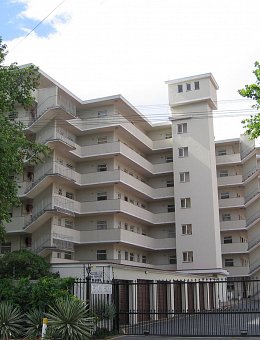 Walls
S-26 Plastic Wall-Clad
Previously known as Wall Seal, S-26 Plastic Wall-Clad is a long-lasting external plastic coating designed for maximum durability on any type of building.
Spread rate:
1 litre = ± 5m²
Colours:
White / Can be tinted
Outstanding characteristics:
Seamless liquid plastic coating
Resists corrosion and fungal attack
Sets quickly and begins to cure immediately after application
Remains flexible
Applicable to most types of walls
Can be recoated or repaired quickly, easily and economically
Extremely durable
Solvent-free
Suitable for:
Walls - cement
Walls - concrete
Walls - wood
Walls - fibre cement
Application:
Specifications for Walls
See our Preliminary and General Notes
Always prime with one coat of S-26 Stabilising Primer.
Followed by 2 coats of S-26 Wall-Clad.
NEVER DILUTE THE PRODUCT!
Application Tools:
Roller
Brush
Spray Method
Downloads: